The decumani of Naples divided into upper and lower and higher. a tour in their small roads that intersect is mandatory destination. Hotel within walking distance and close walking distance or a few minutes, in a central and convenient to visit all and sleep in their perimeter.
Cheap and advantageous solution for every budget, for tourists who love the old t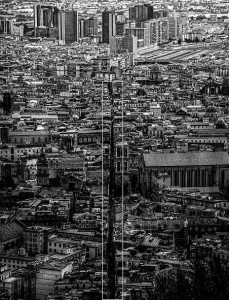 own and do not want to get away from the beautiful monuments and rare beauties who are in them.
DECUMANI LOWER:
The liveliest street in the historic center of Naples, which is commonly called Spaccanapoli, for obvious reasons, every year millions of tourists pass through it is located near the small hotel in Naples THE FRESH GLAMOUR ACCOMMODATION, 5 'walk away.
Together with the high DECUMANI TWO: Major Superior, are the 3 ways that were built in the ancient city of Neapolis by the Greeks, even if the name is derived from Roman times.
DECUMANO UPPER:
Always very close to our hotel, along the bottom are placed Decuman ancient palaces and prestigious monuments, walls of Roman Empire. Wisdom starts with the way of where we find the Church of Santa Maria della Sapienza, the Academy of Fine Arts and the Palace of Naples Bonifacio in Regina Coeli. Not far away we find an old pharmacy of the eighteenth century. there is also a Greek-Roman theater which extends up to the convent of San Paolo Maggiore. Shortly before Via Duomo, include the Palace of Avellino was built for Ottino Caracciolo. Prince of Avellino.
DECUMANI MORE:
The Decuman, the most important and best known of the CITY OF NAPLES, now called Via dei Tribunali UNESCO WORLD HERITAGE 'follow in 1995 after so many centuries, the ancient Greek road network.
The Decuman has as its start from Piazza Bellini where, you can see the Roman walls of the historic center of Naples, stretches for r via San Pietro a Majella (home of the conservatory) and via dei Tribunali, which intersects with Via Duomo, sperandola , continues to Castel Capuano, his termine.Infatti takes its name since 500 Castel Capuano made for the court of Naples.
Every tourist visiting the city of Naples look always comfortable hotel accommod
ation, bed and breakfasts and small hotels that allow them to sleep near the Decumans in such a way that you can visit without having to drive long and endless kilometers.
An idea or a simple tip for all you tourists who are discovering the ancient historic Naples is a stay at THE FRESH HOTEL NAPLES, glamor accommodation frequented by Italian and foreign tourists is a must.
New, lively character and cheerful rooms, located near the lower decuman, and a few minutes' walk from Piazza del Gesù
Wi fi, iPad available, comfort and style, rich buffet breakfast at a nearby car for those arriving by car.
The Fresh – Glamour Accommodation
_____________________________
Via Donnalbina, 7 – 80133 – Napoli – Italy
Tel +39 081 0202255
E mail: info@the-fresh.it – WWW.THE-FRESH.IT
FACEBOOK http://www.facebook.com/TheFreshNaples
TWITTER https://twitter.com/TheFreshNapoli
SKYPE alexesp76